There are many ways to enjoy your stay; here is one possible itinerary.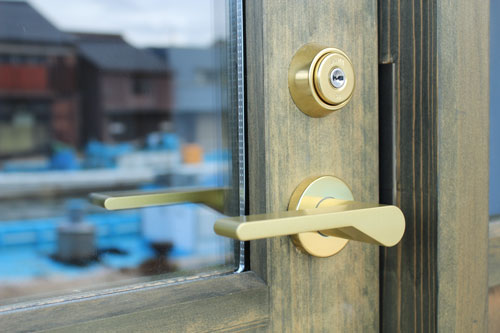 16:00
Enjoy the scenery along the Uchikawa River
Check-in time at the MINKA Riverside Villas is 4 p.m. Staff will greet you at the entrance to your villa. After checking in, the space will be yours alone. We invite you to relax for a moment, enjoy the tea and snacks we have left for you on the dining table, and take in the view of the Uchikawa River as the sun slowly sets.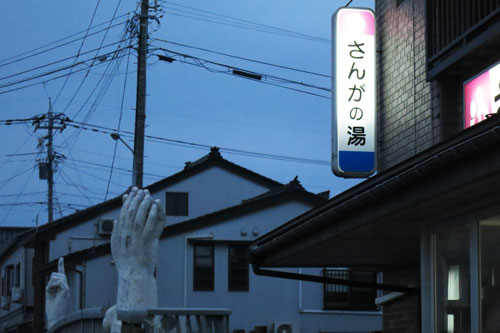 17:00
Freshen up at the neighborhood bath
Public baths have long been popular neighborhood gathering spots. While they used to be found just about everywhere, they are now few and far between--but there are still several within walking distance of your villa. The bath water is a bit on the hot side, but down a bottle of ice-cold milk after a good soak and you will feel like a local!
Note: A basket is available in your room. Use it to carry your towels, a change of clothes, toiletries and other items when visiting the public bath.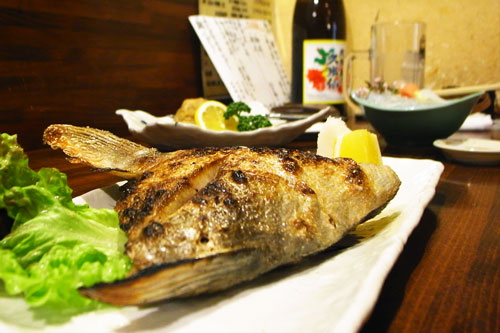 19:00
Savor the unique tastes of Shinminato
In central Shinminato, within a 10-minute walk from your villa, are a number of sushi restaurants, izakaya-style pubs and establishments offering traditional cuisine, many of them featuring fresh local seafood. If you're in the mood for Western cuisine, a cafe in a renovated old home is open for dinner. We will be happy to tell you more about the restaurant of your choice when you check in. We also invite you to shop for yourselves and prepare a meal in your fully equipped kitchen.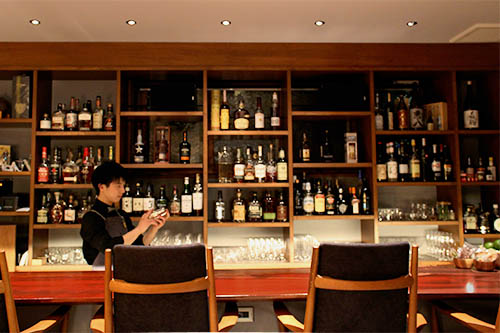 21:00
Spend a quiet moment in a classic bar
Just about a 10-minute walk from your villa is Bridge Bar, located in a renovated
machiya
-style home and owned and operated by an American. Located just steps from the Sanno bridge, the bar itself is like a bridge between cultures. Enjoy conversation with the owner and his staff, or get to know the locals who drop by. A creatively designed interior and a wide variety of carefully selected whiskies and cocktails await you at Bridge Bar.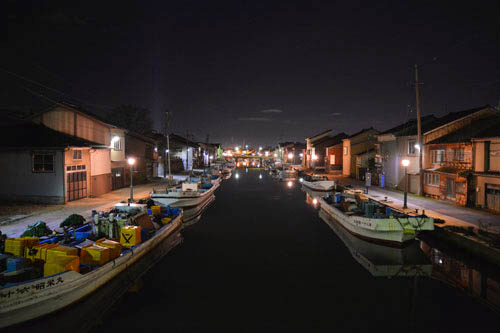 23:00
Reflect on your day in the ever-changing waters
By this time of night, the streets are nearly deserted. Reflections of the streetlights glitter on the deep black surface of the water, and the tranquil scenery along the Uchikawa River is yours alone to enjoy. The night sky, the water, the surrounding town become one, creating a uniquely romantic moment. Drink responsibly, though--you don't want to fall in!
---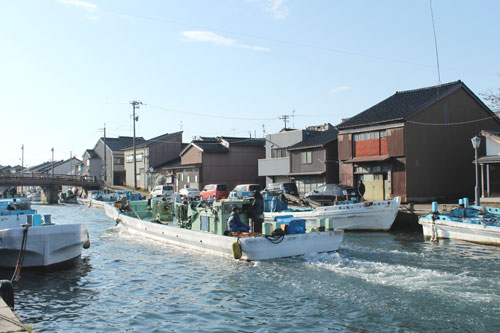 6:00
Taste the morning air in a fishing town
The fishing boats depart in the middle of the night. By this time of the morning, many of them have yet to return, and few boats are tied up along the Uchikawa River, making for a change of scenery from what you might see during the day. No matter how late you've stayed out the night before, a stroll along the river in the fresh morning air is sure to revive you. It's just a three-minute walk to the nearby shopping street, and there's even a bakery that opens at 6 a.m.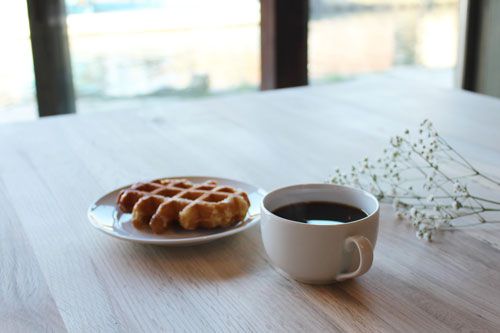 9:00
Breakfast at your leisure
If you have ordered breakfast in advance, we will supply the ingredients and tools, leaving you free to prepare your meal to your own taste and at your own pace. A little nap after breakfast, as you look out at the river, is always nice too.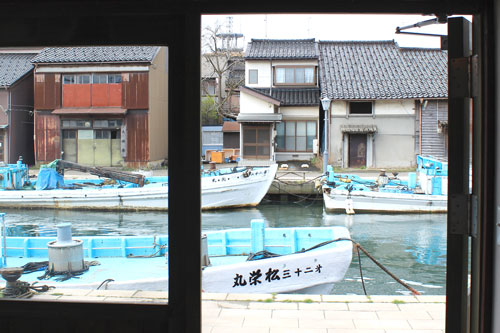 Check-out time is 11 a.m. We are happy to hold your luggage for you if you wish to spend more time enjoying the sights along the Uchikawa River.
Shinminato and the Uchikawa River represent much of what is best about these old-fashioned fishing villages. Spending time in a quiet country town like this is sure to offer you something you may have been missing in your busy day-to-day life. To make the most of your visit, we highly recommend you stay with us for two nights. There is much to see and do: Take a trip along the river on a sightseeing cruise, or visit the morning fish auction at the wholesale market. See the sights in the area, or take your camera as you explore the old houses and back alleys along the Uchikawa River. And truly there is no greater luxury than doing nothing--staying in your villa, reading, thinking, allowing time to pass at a more leisurely pace.